Dr. Kucho! Games is a small video games studio created in Spain in 2014. It is mainly formed by a sole creator, due to his passion for videogames development since his childhood.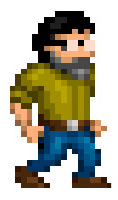 Daniel Manzano aka Dr. Kucho! is a DJ and music producer since 1993. During 8 and 16 bit times, learned Spectrum (Z80) assembly language, Commodore64 (6510), Amiga (68000) and PC (8086) motivated by the idea of creating video games but games but disappointed because those systems couldn't reach arcade cabinets' quality. In 2014 he knew about the existence of Unity and created his first video game.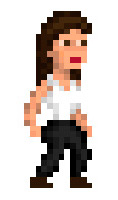 Iris is the executive assistant, licensing assistant, product manager, artist manager, beta tester, webmaster, event planner, and she is always ready to learn whatever is needed to progress in music, design, communication and video game areas. She has been working close to Dr. Kucho! since 2003. She loves Tetris, Pac-Man and Devil Dice. If you can't contact Dr. Kucho!, then contact Iris.
We have also worked at Dr. Kucho! Games with some collaborators: Daniel, Lara Isabel, Diego, Miguel, Albertino, Deadmau5…